Event results are finalised.
Organised by
Champion
ORGANISED BY
CHAMPIONS
SUPPORTERS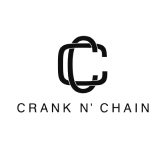 Join us at Tour de Care, the Home Nursing Foundation's inaugural virtual cycling challenge! Race at your own pace to raise funds and awareness for our underprivileged patients.
Home Nursing Foundation (HNF) is a leading charity that provides home healthcare services in Singapore. With $100, you can support 1 Home Nursing Visit for an underprivileged patient. 90% of our patients struggle to afford their long-term medical costs and treatments - and that's why we need your help.
Register and cycle at your convenience, anytime and anywhere. To qualify for the challenge, all you have to do is to raise a minimum sum of $100
This August, it's time to get moving! While working on our own healthy lifestyle goals, we can help the underprivileged patients too. Embark on this challenge with HNF to raise funds and awareness for our cause now.
Share your profile with your friends and family and encourage them to donate to HNF. Once you reach the $100 goal, you're all set and ready to ride!
How It Works?
1. Register for event
Connect your account to your STRAVA before challenge starts.
2. Share your profile
Tell the world about the cause that you're riding for and encourage everyone to contribute to Home Nursing Foundation – raise a minimum sum of $100 to qualify for the challenge!
3. Start challenge!
With the minimum amount raised, you're good to go! Use the STRAVA app and start riding!
4. Track your progress
Track your rankings and achievements on the Challenge Leaderboard and look out for fun extra activities.
5. Unlock Achievements and Earn Rewards!
It's time to get riding! Start racking up those achievements and hitting those goals.
Challenge Details
Registration Period
01 Jul 22 00:00 - 31 Aug 22 23:59
Challenge Period
01 Aug 22 00:00 - 31 Aug 22 23:59
Fundraising Period
01 Jul 22 00:00 - 31 Aug 22 23:59
Participation
Individual
Team and individual
Sign Up Details
Raise $100 to qualify for the challenge!
Type of Activity:
Cycling
Where
This is a virtual challenge. You and your team can ride from anywhere in the world. All you need is a STRAVA account.
The Milestones

The Good Samaritan
Raise $100 to qualify for the challenge and unlock the first tier

The Warrior
Unlocks at 100km – get riding!

Strength in Numbers
Unlocks at 1000km – it's time to team up!
Our Objective
We want to raise $200,000 to support 2,000 home nursing visits for underprivileged patients.
$100
Fund Raised
=
1
Home Nursing Visit
Fundraising progress
$0
$50,000
500
Home Nursing Visit
$100,000
1000
Home Nursing Visit
$150,000
1500
Home Nursing Visit
$200,000
2000
Home Nursing Visit
$50,000
500
Home Nursing Visit
$100,000
1000
Home Nursing Visit
$150,000
1500
Home Nursing Visit
$200,000
2000
Home Nursing Visit
Tour de Care T-Shirt
Show your support by sporting our unique Tour de Care T-Shirts! Sign up and collect your shirt at the Home Nursing Foundation office.
Frequently Asked Questions
I live outside of Singapore, can I still sign up and join?
Yes. The beauty of this Challenge is that you can log in your activities anytime and anywhere.
What if I do not hit the minimum requirement of $100 funds raised?
You will not be able to qualify for the leaderboard. No refund of donations would be made.
Where can I check my progress against other participants?
You can check the challenge leaderboard after it goes live on the first day of the challenge period.
My activities do not show up on the challenge leaderboard or I do not see my username on the challenge leaderboard after authorising Togoparts to connect to my Strava account.
The challenge leaderboard will be refreshed periodically throughout each day. Allow for up to 4 hours for your activities to be updated on the Togoparts Leaderboard after you have completed your activities. If any irregularities occur, please email us at TourDeCare@togoparts.com. Please allow up to 48 hours for us to respond
Can I log multiple activities to add up to the challenge distance?
Yes, but remember to log your activities with the Strava app, or upload them to Strava if you are using another app to record your activities. Make sure the devices are Strava-compatible!
Can I log my rides on a trainer / stationary bike?
Yes, all indoor activities will be recognised
Can I tag my friends on my rides?
No. Tagging of activities are not allowed. Each participant must record their activities via their own Strava account.
We have registered as a team. What will happen if some of our members are unable to achieve the required donation amount?
The member who does not achieve the required donation amount will not be able to participate in the event.
How do I support a rider?
You may click on the "Donate" icon under your chosen rider.
How do I check the donation amount I have raised?
Your total amount raised will be reflected on the leaderboard.
When and how will I get the T-Shirt?
Kindly present your registration email for self-collection at HNF Office, from 1-31 August 2022,
Monday to Friday*, between 9am and 5pm.
Address: 490 Lorong 6 Toa Payoh, HDB Hub #05-10, Singapore 310490 (to take lift from Lift Lobby 1, beside MOS Burger) *Excluding Public Holidays

Your quickest cycling fix with comprehensive marketplace and exciting virtual challenges.